The general assessment process is comprised of the five general steps explained below executed over an average time frame of approximately six weeks.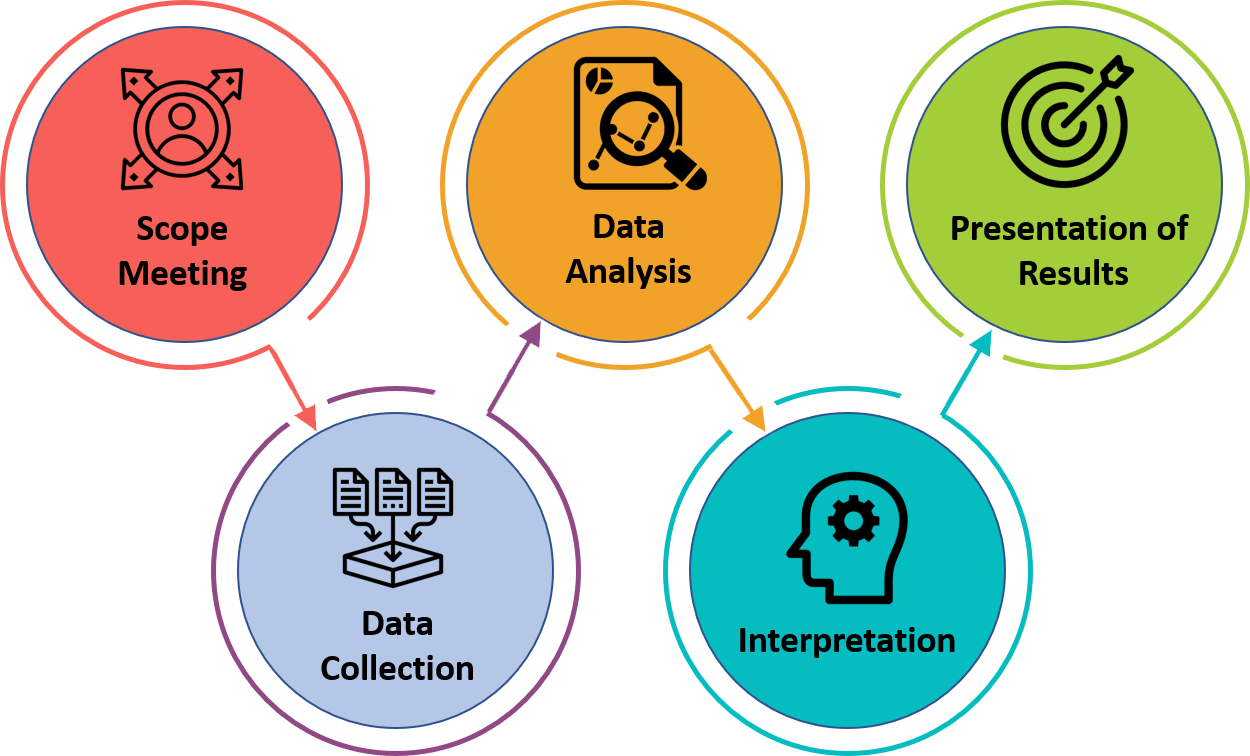 1 – Scope Meeting – This is a face-to-face meeting with key executive stakeholders to discuss company's perspective of their current situation and challenges as well as their goals and aspirations. The discussion covers the process and information requirements for the assessment, defines timeline, touch points, and responsibilities.
2 – Data Collection – Collect the survey data from participants. Also includes collection of market, industry, and macro data from client firm, and interviews with select individuals.
3- Data Analysis – Analyze the survey data to produce innovation profile of firm and provide insights. Incorporate information collected from interviews.
4 – Data Interpretation – Interpret results of analysis in terms of company and market data, conditions, and aspirations. Outline key findings and develop recommendations.
5 – Presentation of Results – Presentation of final report, finding, and recommendations.